If you're not sure if Fresh Idea Websites' service approach is right for your business, find out the differences below a traditional website and our service-style 'lease' plan.  We build, customize and own the website, you get a service plan, or a lease to use it. Comparing our model to traditional website designers is not like comparing apples to apples… it's like comparing apples to lightbulbs.
How Traditional Websites Work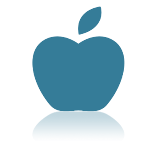 1) Pay the designer a large lump sum to build a website.
2) Pay a hosting company monthly or yearly to host the information for the website so it's viewable publicly.
3) In 90 days, you don't want to pay again for more updates to your investment, so clients stop visiting and you start to lose search rank.
4) Pay the designer another lump sum again to make updates as long as your budget allows, or let your site go stale.
How Fresh Idea Websites WORK!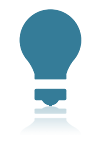 1) Book a complimentary consultation for your Fresh Idea Website.
2) Create a monthly service lease package exactly suited to match your needs and budget. Every Package includes:
Domain registration (you get a unique website address for your business: www.example.com)
2 Email addresses for your domain (info@example.com, yourname@example.com)
Monthly hosting so your site can be seen publicly
Regular updates to your website design, layout and content to suit your needs (Quarterly, Bi-Monthly, Monthly or Weekly)
Your choice of design from our extensive template library, customized for your branding, logo and target demographic
3) Choose a few extras to make your package unique:
A Unique Mobile-Device Site Design
Social Media Customization and Setup
Regular Updates for your Social Media accounts
Social Media Community Management
Additional Email Addresses
Quarterly or Monthly e-Newsletters created and sent to your clients
Web Video for your Website and Social Media Channels
Pay-Per-Click online advertising promotions on Social Media and Google
Professional On-site photography for use on your Website and Social Media
4) Enjoy regular updates at no additional charge, included in your service package lease.  Keep your website visitors up to date with changes to new products, services, menu items or holiday hours.
5) Relax knowing you've kept your upfront costs down, and your investment will always Stay Fresh.
Request a Complimentary Consultation